LOLLAPALOOZA BERLIN
10th & 11th Sept 2016
The Electric Picnic adventures hadn't yet subsided and Lollapalooza was already beckoning. Along with 70,000 others, we set off to Berlin to catch one of Europe's newest festivals.
Now in its 25th year, Lollapalooza has had somewhat of a turbulent yet unique ride. Beginning as a Jane's Addiction farewell show, its success sparked founder Perry Farrell and the concert organisers to continue with an annual touring festival.
Set up to counter mainstream festivals, it grew quickly in popularity in its first five years. Perry's departure in 1996 however coincided with Metallica headlining, which to many was against what the festival stood for, "a peaceful festival". Perry officially resigned and Lolla went swimmingly downhill for the subsequent years until Farrell's return in 2003 saw a revival of Lollapalooza's popularity once again.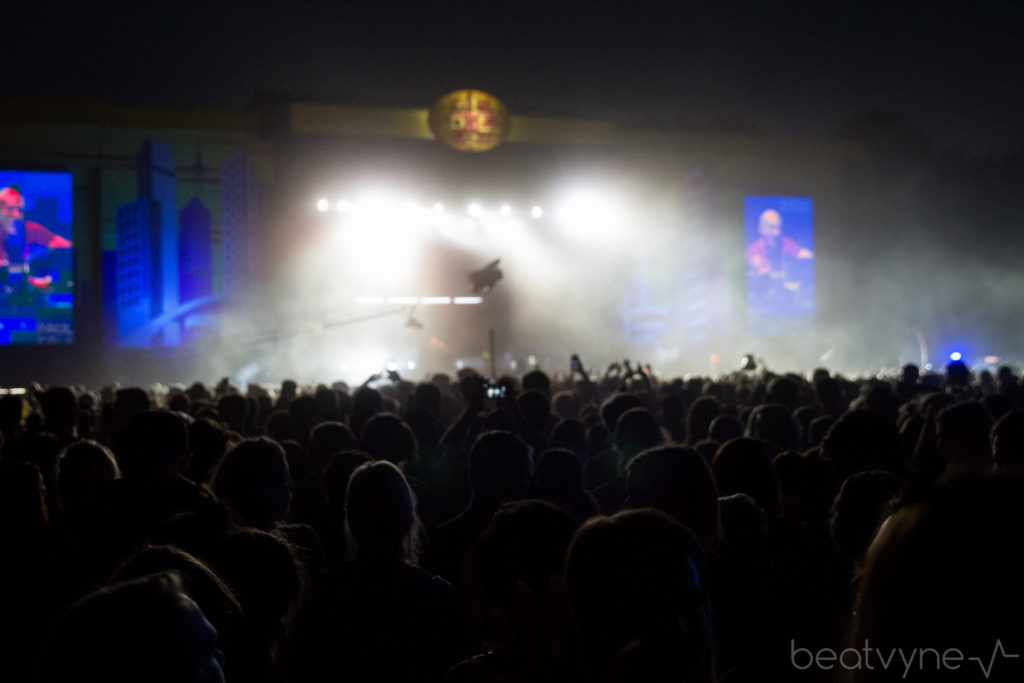 Today Lollapalooza is not so much a festival as it is a cultural force. It has fans! Its unique angle on festivals has been a game changer, revolutionizing festivals from a two-day, three-day affair into more a lifestyle event. Along with music it combines art, political activists and merchandise tents. It mirrors a travelling circus! It's the kind of festival we like at beatvyne, a theatrical family born out of a desire to be different and a vision to create something new, something for the people.
It succeeded too! But as with all things that grow, success brings its own challenges. Mainstream now pains Lolla's heart. Founder Perry remarks how it irritates him how "EDM is taking over". Similarly to Electric Picnic, Lollapalooza grapples at the intersection of commercialism and alternative culture. Although it still offers indie artists an opportunity to play in front of a large audience the bands at Lolla are either signed to a major label or are of high profile already. A far cry from the origins of a festival that reveled in having independent artists on its billing.
But such is the Zeitgeist of our times! Alternative is the new commercialism and once the mainstream appropriates a type of music, a movement or a festival, things begin to blur and lines are crossed.
Lollapalooza is now more a force than ever to contend with. That it has grown from its humble beginnings to an annual three-day festival in Chicago, expanding into four other countries – Chile, Brazil, Argentina and Germany – is a testament to its popularity.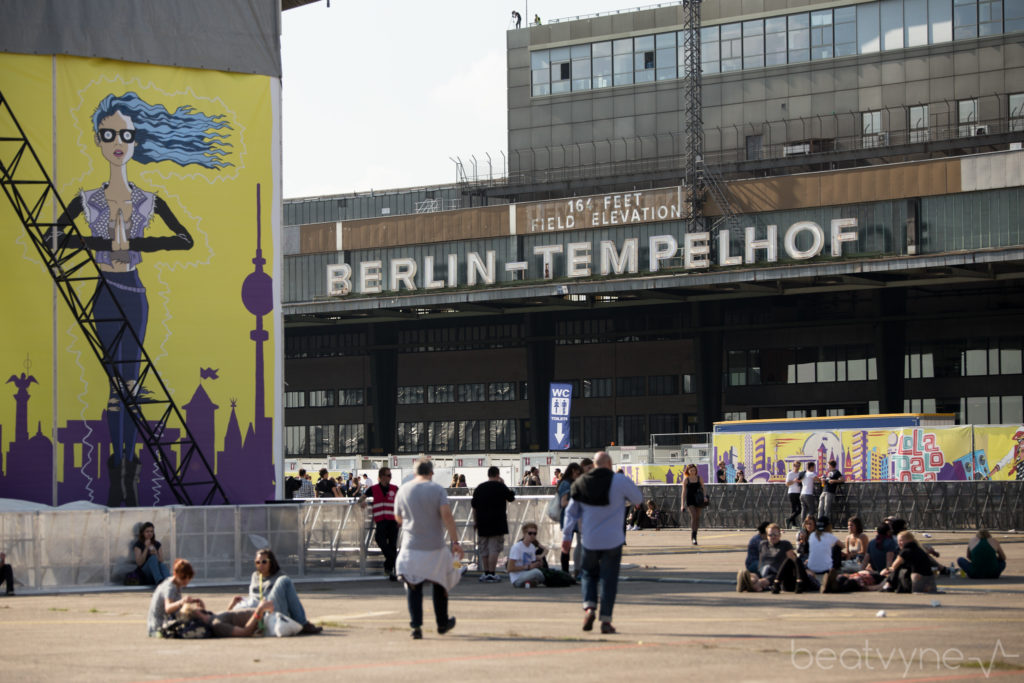 After making its European debut last year at Tempelhof, an abandoned Airport in Berlin, the Lolla crew moved location due to the airport housing Syrian refugees. This year, the festival set up camp at Berlin's Treptower Park, a 25,000 square metre green space next to Spreepark, an abandoned amusement park. An eye for unique and wonder, Lollapalooza chooses its venues wisely, making sure to offer its audience an inspired experience.
And it does! It is not merely a festival. It is an experience, a chance for people to transcend their lives for two days and loose themselves for a moment in time. It is set up to give its audience the opportunity to get lost in the colour, the sound, the art and people. It is the epitome of the new festival, not merely music, but an experience! It's the very reason we went to Berlin, to cover such an event, a festival that creates such a vibe, an occasion and a lifestyle!
And now for the music
UK Indie band Catfish and the Bottlemen opened the Saturday under the burning Berlin sun, who in fact thanked everyone for coming down so early to see them in the heat! We had caught their set just the week before at Electric Picnic. Perhaps it was the German sun, but the Bottlemen's energy was pulsating. They gave a blistering performance finishing off with crowd favourite "Cacoon"!
A little later Lindsey Stirling, a Californian violinist, dancer and performance artist, continued to hold the audience's attention. Her choreographed violin performances of classical pop and rock mixed with electronic dance music was setting things up nicely for headline act Kings of Leon, but not before Max Herre & Kahedi Radio Orchestra recorded a live MTV unplugged set. Top German DJ Paul Kalkbrenner then smashed the Main Stage!
Somewhere amidst all of that Kaiser Chiefs played to a full house at the Alternative Stage while The Chainsmokers and Graham Candy set the place on fire!
Finally, when Kings of Leon did make it to the stage, the crowd were a little subdued and not in full voice as the band's attempt to call and respond wasn't really happening. Perhaps a little jaded by the day's piping hot sun? Or maybe EDM is actually taking over even more than we thought?
But for whatever reason, Kings of Leon weren't making that connection and as one journalist we met said, "we get a lot of top bands here in Berlin. We're a tough crowd and we expect a lot!" But he too was somewhat miffed by the lack of enthusiasm from the audience and in particular their early exit from the venue. At first we thought they were heading to see that final half hour of New Order in the Alternative Stage – but in fact they were leaving early to beat the crowd.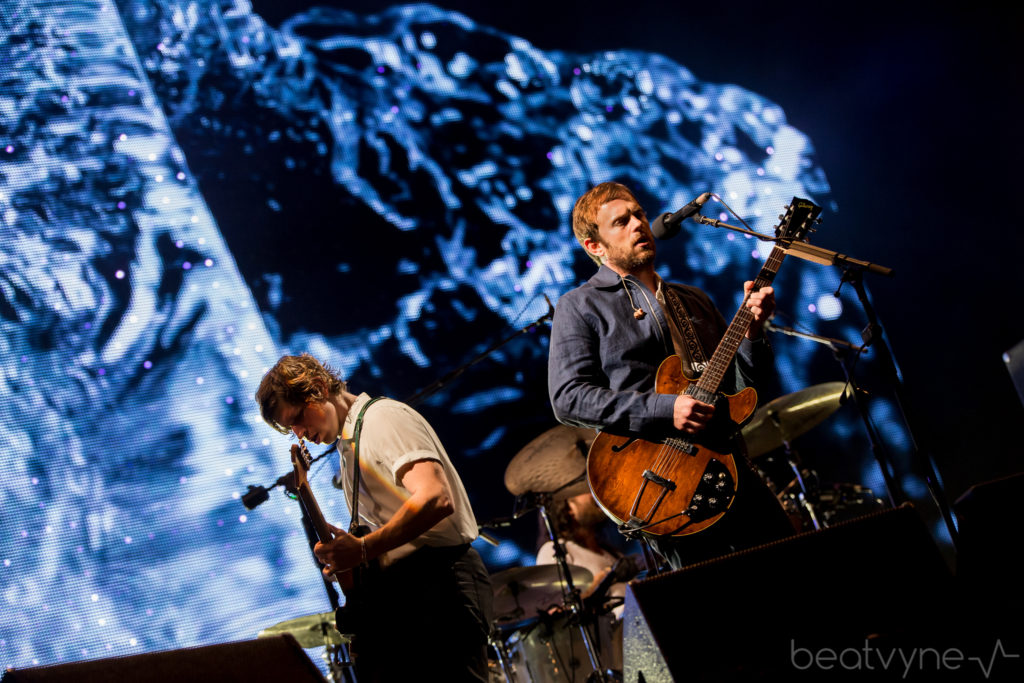 Either way, Kings of Leon put on quite a show and when "Sex On Fire" came around, finally the crowd came to life!
Day Two saw German DJ Topic play the Perry Stage. The Temper Trap and Nothing But Thieves gave a thundering performance on the Alternative Stage. Bilderbuch, an Austrian band referencing edgy electro clash and broad progressive rock sounds, stole the show on the Main Stage 2 as back at the Alternative Stage Irish artist Róisín Murphy equally stole the stage.
The 1975, a four piece from Manchester, caught the Lollapalooza faithful's ear with their electro pop tunes "uniting elements from Joy Division to indie rock anthems". Milky Chance built up the momentum nicely with "Stolen Dance" and "Flashed Junk Mind" as the audience danced reggae style under the sun. Major Lazer blasted the arena and had the crowd hopping.
Then came Radiohead. Well worth the wait! A two and half hour set gave them plenty room to cover a broad selection of their repertoire. But it wasn't until they played their early hits that the crowd came to life. "Karma Police" and "Creep" in particular!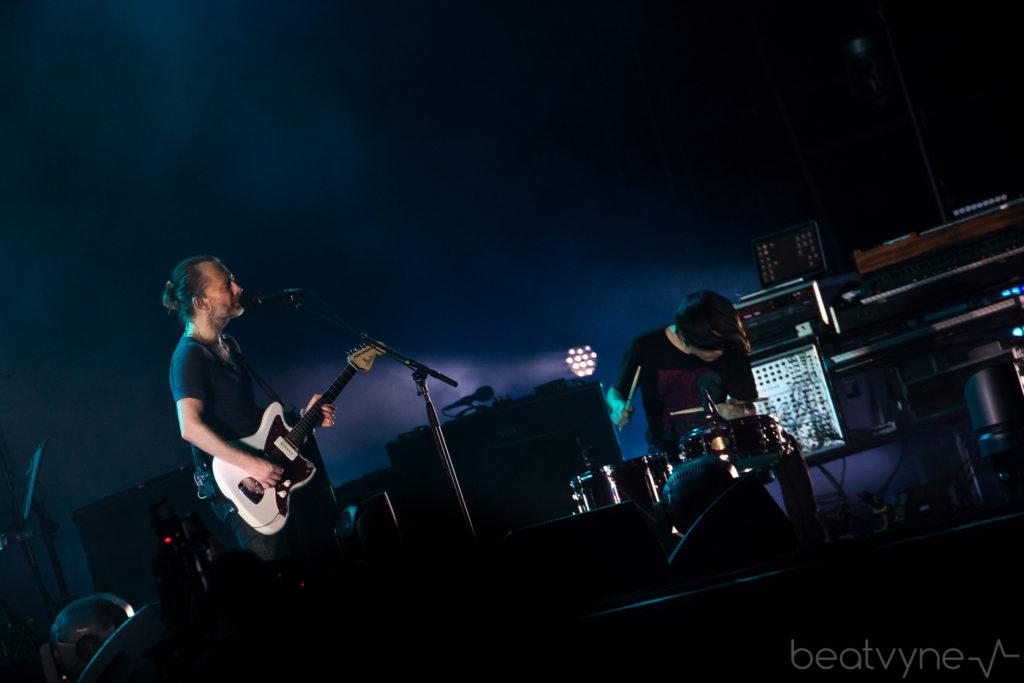 Then they were gone! As mysterious as they entered the stage, they exited it in similar fashion. Without so much as a thank you, or goodnight they had just vanished. Hums of "For a minute there, I lost my self" continued to hover overhead as the crowd made their way to the exit in "Walking Dead" style. We waited as the crowd floated by, taking it all in for one last moment and hoping we could continue to lose ourselves just as Radiohead had intended!
Now as we're back in Dublin writing this up, we're first of all glad to tell you that Lollapalooza will be back in Berlin next year. Although we don't know where the venue will be yet, knowing that it's to some extend a touring major festival within Berlin is for sure one of the aspects that make it worth to keep an eye on it, as revealing the new location is just as exciting as the line up announcement!
Here's Lolla Berlin 2016 in pictures:
Merken
Merken
Merken