Artist Blog | Having the Right Setting for Your Music: Playing in Unique Venues
Despite the advent of massive technological changes in the last 20 years – for me playing live remains the best way for an artist to connect with an audience. Recently I took a spin down to Abner Browns in Rathmines to catch some live performances from The Young Folk and John Cummins. Abner Browns is a barbershop and a completely unique environment to experience live music. I recommend anyone reading this to check a gig out there asap.
The quality of connection that occurs when you see an artist perform live in a unique setting as opposed to through tinny mp3 compression on a phone or laptop is incomparable. Dial up vs high-speed broadband.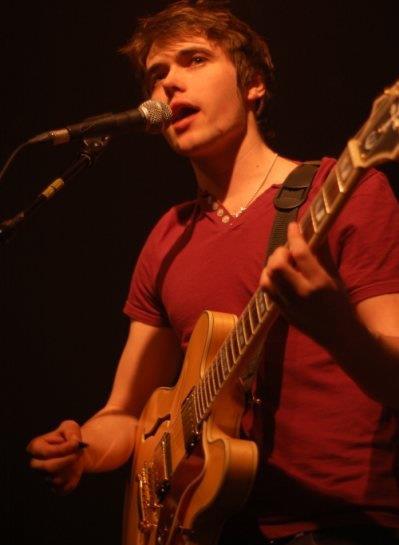 I myself have been gigging since I was 15 years old (see dodgy pic below – I think I'm actually 21 in that 😂). The result of this is that I've played in pretty much every type of venue you can think of – barring massive arenas (watch this space). As a result of this sometimes frenetic approach to singing my songs for anyone who evenly remotely comes into my orbit, I've come to realize that the environment you perform in is as important as other obvious factors such as the vibe of the audience or quality of the act.
Play the wrong venue, like one where there is a football game on a massive plasma screen directly above the stage or a radio blaring from a downstairs venue creeping into your ears and you won't remain a mild-mannered guitar slinging, synth singing hip guy or girl for long.
However, play the right venue and you can be transformed. Whether it be the backyard of some slam poet's apartment complex in the Bronx or one of the lovely theaters we have in Ireland. When the trinity of space, song and spectator come together harmoniously, it is a joyous thing to experience for all involved. Often something people will want to relive over and over again.
That's why I believe in beatvyne as a platform. It enables artists and fans to connect and share an experience together in a unique setting. My own experience of playing the MyVolts launch in a funky start-up office space earlier in the year was great. The crowd was there to listen and engage and I was there to perform.
At the end of the day that's what it's all about.