The descension of Incubus onto Dublin last night took many people back to their youth. Their last venture to these shores was in 2004 and a lot has changed since. The Bord Gais Energy Theatre hadn't been built, Grand Canal Square didn't even exist, and Facebook was just a sparkle in the city's eyes.  
While the fans were greeted to classic tunes like 'Love Hurts', 'Nice To Know You', and 'Wish You Were Here' that defined many youths, the American Alternative Rock band's new material from their latest album '8' such as 'Nimble Bastard', 'State Of The Art', 'Glitterbomb' also made a welcome introduction to the setlist.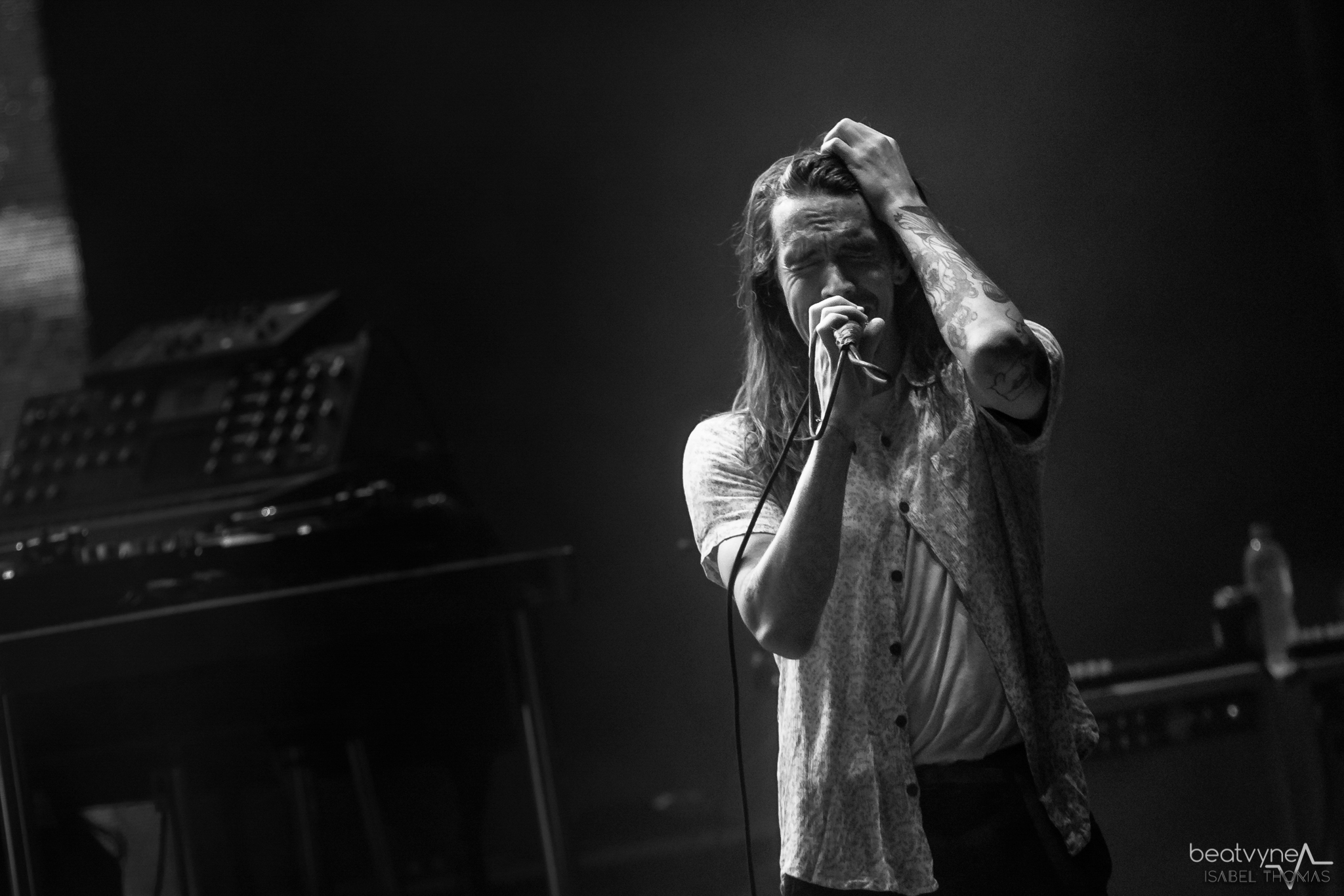 After the band's extended hiatus, their new album, which is already a year old, is being well received. Having worked with both Dave Sardy and Dubstep icon Skrillex on '8', Incubus continue to play with genres in a fluid way and once again pay no heed to rules.
When word came of the band's return to Dublin, fans lit up! The arduous touring of their last album, 'If Not Now, When' in 2011, was close to being the end of the road for good for the band. And so last night's rare show in Dublin, marking the end of their European tour, made it perhaps all the more special.
The fans responded collectively knowing that this was special, the intermittent monochrome lighting adding to the epicness of the show!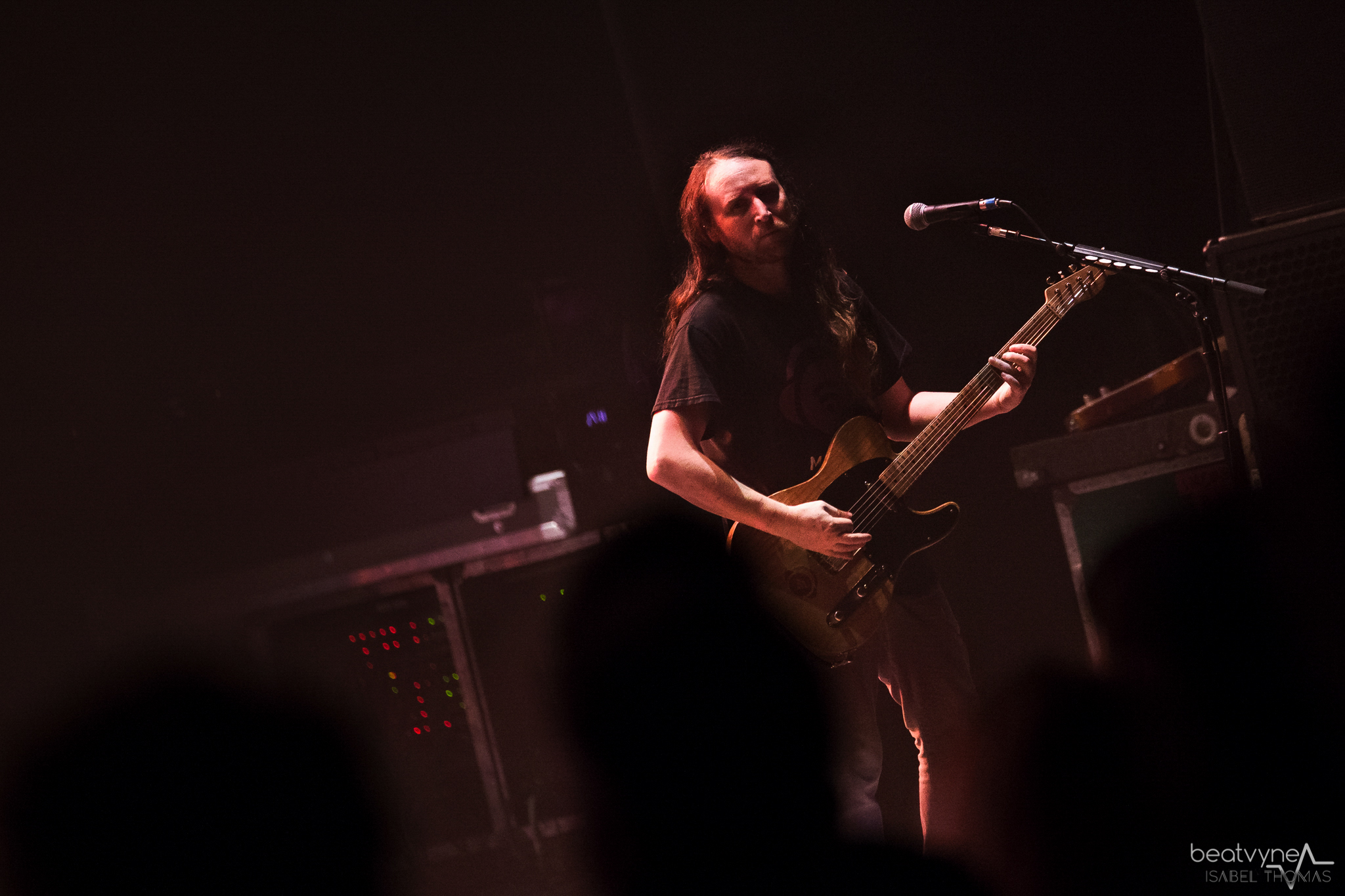 This is a band that doesn't live in the past and always pushed boundaries throughout their career. Never content with fitting into one genre, Incubus have mixed styles and reinvented sounds and approaches to music making that have always set new standards for those following.
And now, Guitarist, Mike Einziger has smashed these boundaries even further, inviting their fans almost onto stage with the band with an app that allows the audience to hear the quality from the sound board that the artists are hearing themselves.
MixHalo app, created by Einziger, had its first run on the Incubus tour and is making big waves across the Music and Tech industries.
Using the app, you stick on a pair of headphones and can hear every nuance of the performance and even tune into each band member's channel making sure to experience the guitar solo or vocal in high fidelity audio quality.
Such technology is reinventing the live music experience and will be a strong focus at beatvyne's Music x Tech Experience 2019.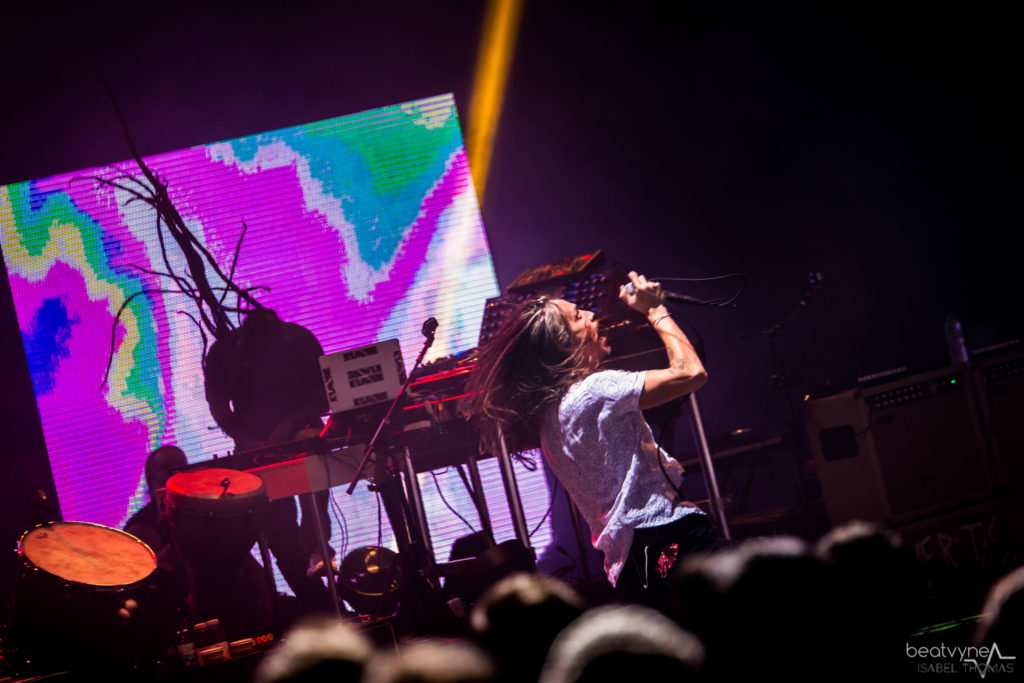 Speaking of the perfect mix, the setting for Incubus's return to Dublin could not have fit better.
The Bord Gais Energy Theatre is one of Dublin's most iconic structures and landmark buildings. Designed by Daniel Libeskind, who is renowned for his ability to evoke cultural memory in buildings, Incubus's show at such an outstanding venue will live long in the minds of fans.
The 2,000 seater is a classic three tier theatre auditorium with a host of engineering accomplishments that remain largely hidden behind the elegant lines, stunning entrance and captivating auditorium.
The designers carefully integrated their acoustic design into the striking internal architecture, providing a harmonious balance between the visual, aural and technical requirements.
Yet, at certain points in the theatre, namely at the edges and the upper seating area, specific nuances of sound are lost. This is where such technology like MixHalo can enhance the live music experience, allowing the audience, no matter where seated, to experience perfect sound quality at all times.
Nevertheless, Incubus were in great sounding order last night and we have a feeling they'll be back to us in Dublin soon. In the meantime, if you haven't already, have a listen to '8' here.
beatvyne is a live music marketplace that connects fans and artists in alternative and unique music spaces. If you'd like to reimagine your music experience join us here.
Want more beatvyne stories?
Till next time,
The beatvyne crew