live at vicar street dublin
A cross between Quentin Tarantino and Peaky Blinders, post-punk The Murder Capital ended their European tour in Dublin's Vicar Street last Thursday night with a bang!   
The quintet brings a much needed pill back into the world of music. And not before its time! In a watered down music industry rife with bland and safe, there is a growing desire for music that matters, music that speaks to the soul, music that stands up and says no more. In a word, revolution! And the time has come, which sees bands like The Murder Capital and Fontaines D.C, stepping up to the mark and creating music that speaks to an audience that is fed up of 'music lite'.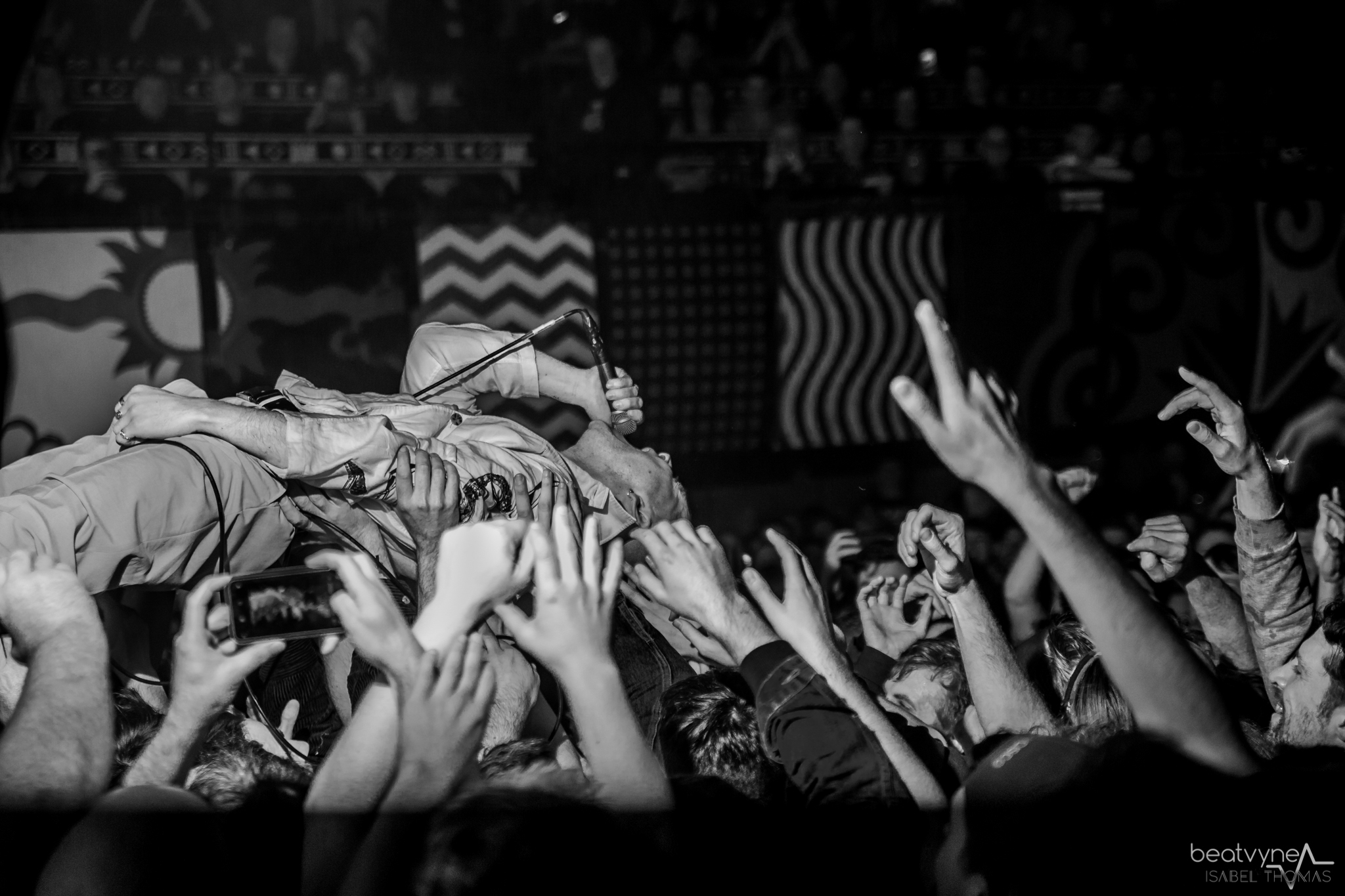 In their short lifespan, the band, (hailing from Cork, Donegal, Meath and Galway), have resonated with an ever growing fanbase, and the Vicar Street crowd's reaction was testimony to that. But what is it that has propelled The Murder Capital onto the extraordinary heights they find themselves on? After all, only a year prior, the band was at the bottom of the pecking order playing support slots in local venues. Last night we watched enthralled, a band who appeared to be channeling past and present greats such as Joy Division and Morrisey like they've been doing it all their life.
Timing is everything, and in a time of angst, disillusionment and despair, it takes more than just a catchy chorus to win the adoration of music lovers. Yes, there will also be space for bubble gum pop and middle of the road crowd pleasers, but there appears to be a growing need for something more substantial. After all, we cannot feed on water all the time, or at least, not all of us can feed from thin air all the time. 'More is less' the boys from The Murder Capital, remind us!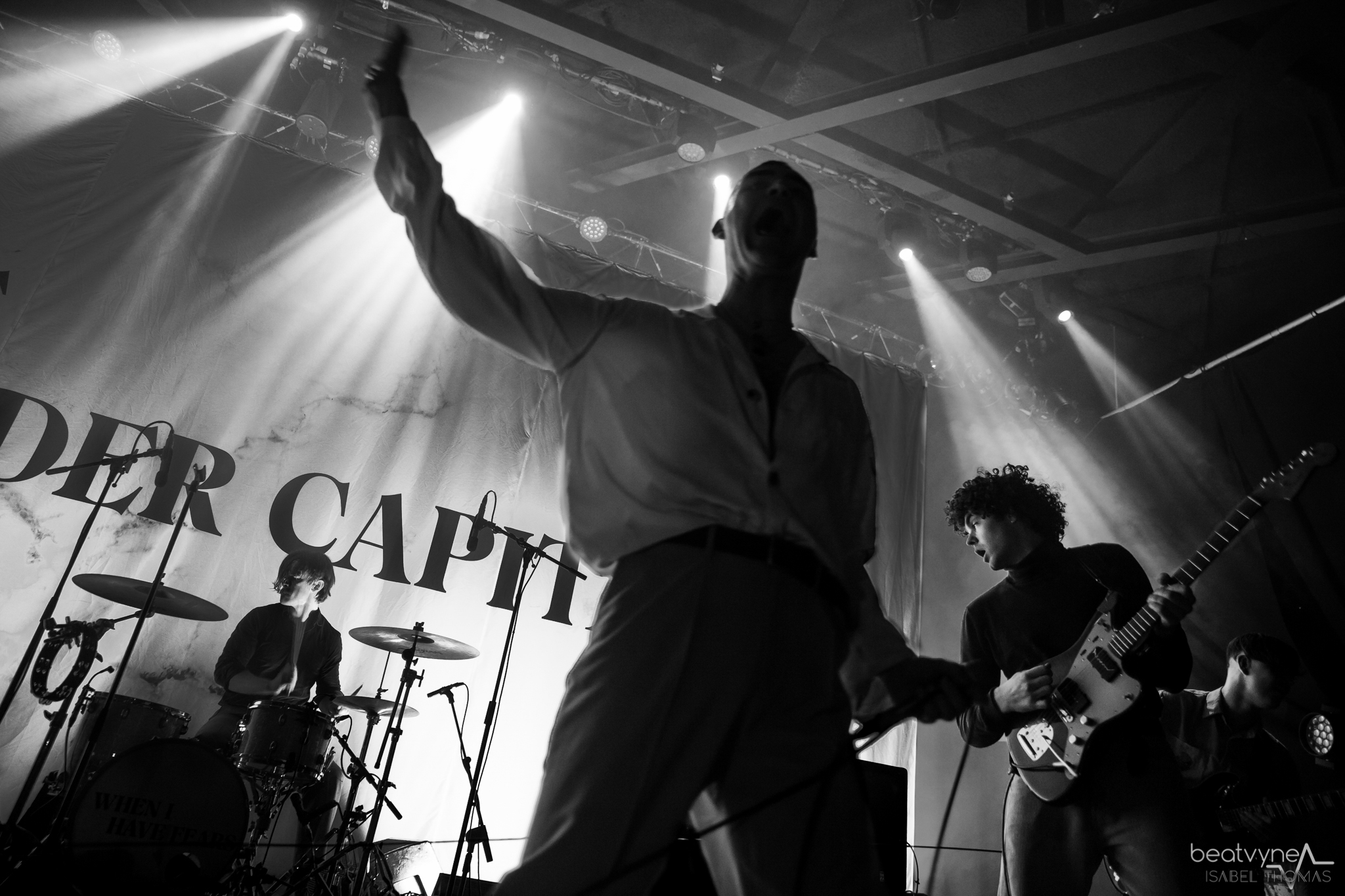 It takes a certain energy to capture the imagination of the crowd. It requires the right message in the right place at the right time. And this band may just have it! From their lyrics, clothes, aesthetics and sound, they scream at us, bursting our brains into overdrive. Their mission is to wake us all the fuck up! They are the disruptors, the rebels, the crowd jerkers. They are here to remind us that there is something more waiting for us if we have the nerve to fight for it. It is this that echoes in the ears of the audience who are lucky enough to hear these guys in the flesh. It is in the flesh that life lives, not on a streaming platform, CD, nor even vinyl, but in the reverberation halls of music spaces and venues where we gather to meet, and witness the real taking place.
The Murder Capital are on a road that carries with it a type of music fan that needs to be moved, smashed, torn asunder only to be put back together again. Their sound is ferocious, menacing, yet at times, it slips silently into a tenderness that requires a sensitive understanding of the subtleties of sound and space. They have the ability to create a sonic texture that can launch the listener from high tension to thrilling resolve like a bullet firing from a gun. 
We await what happens next!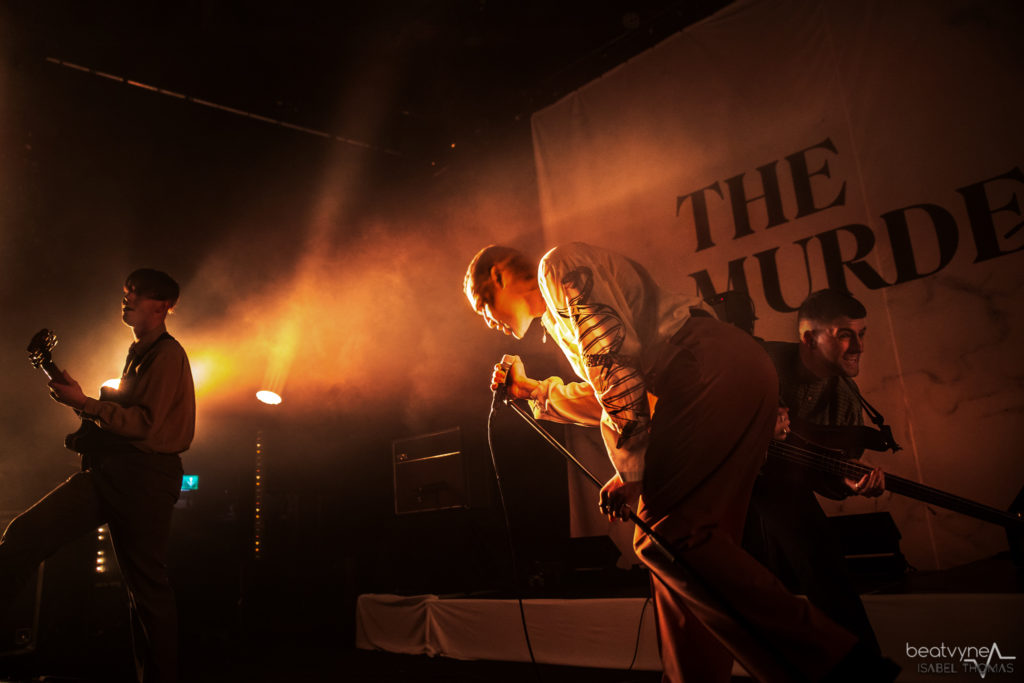 Photos by Isabel Thomas.
For more pics of The Murder Capital at Vicar Street visit our Flickr page here.
beatvyne connects fans and artists in unique spaces. join us here.
For us story is everything. Deep-dive into beatvyne's world of amazing spaces, the latest music,
cutting-edge technologies and unique experiences. Check our stories here.
Till next time,
The beatvyne crew