As today marks the 61st birthday of Australian Post Punk legend, Nick Cave, and winter is slowly extending its cold fingers across our faces, we felt it fitting to reflect a little on that bright summer day earlier this year that brought the singer to Dublin.  
"It's daylight, how terrifying", remarked Cave as he stepped onto stage under an unusual blazing Irish sun. Cheers rose to greet the songwriter who would orchestrate the Royal Hospital Kilmainham's audience through an incredible and emotional live experience.  
Supported by the punk poet laureate, Patti Smith, It had been over five years since Cave and his band graced Irish stages. But it had been worth the wait!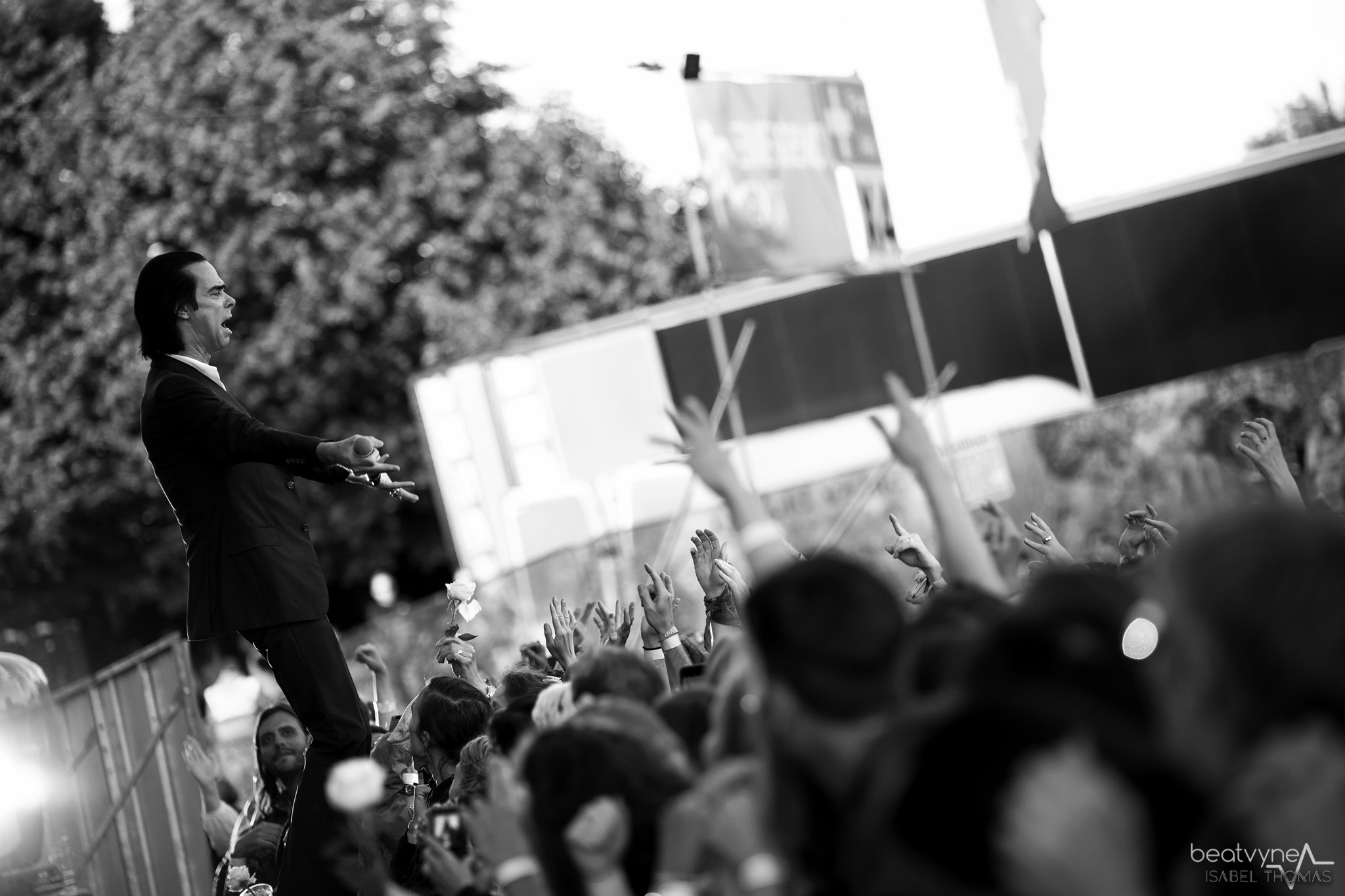 Adorned in black, the Godfather of Gothic Rock prowled the stage, luring the audience into his poetic web, which was hanging on his every word, note and gaze.  
"He's so charismatic", I heard from behind. There are not many artists that can command a large crowd of people but Nick Cave is one of those musicians that captures your attention, a rawness that touches the human condition.
Influenced by death, love, violence and religion, his songs reach a depth that speaks to his fans in ways that only music can.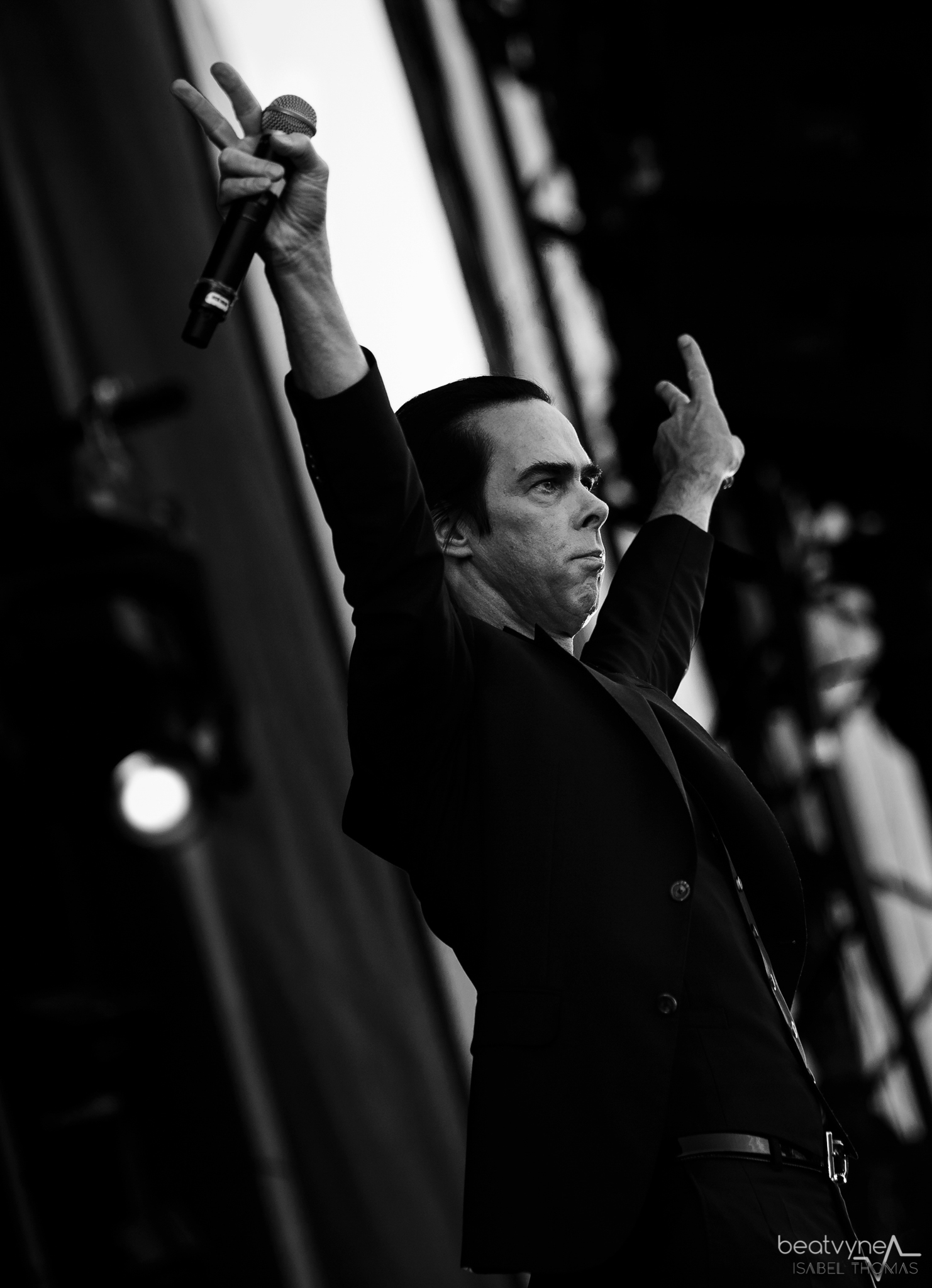 The sun sank over Phoenix Park, the red lights slowly intensified. Cave, finally at peace with the set, a lover of the night, rises and falls into the crowd. Lost in a void of voice, minutes later he re-emerges onto a ledge, dead centre now, with reaching hands, upwards. He extends a hand back. In reverence we all fall into his arms!  
As a high contrast black and white light blended into the venue's natural amphitheatre-like arching rise, the wordsmith invited the first few rows of the audience to join him on stage to help with a breathtaking rendition of 'Push The Sky Away'.  
Urging them to put their phones away, to live the experience, the chosen bunch kneeled and circled the artist in outstretched hands in what will truly live on in their memory.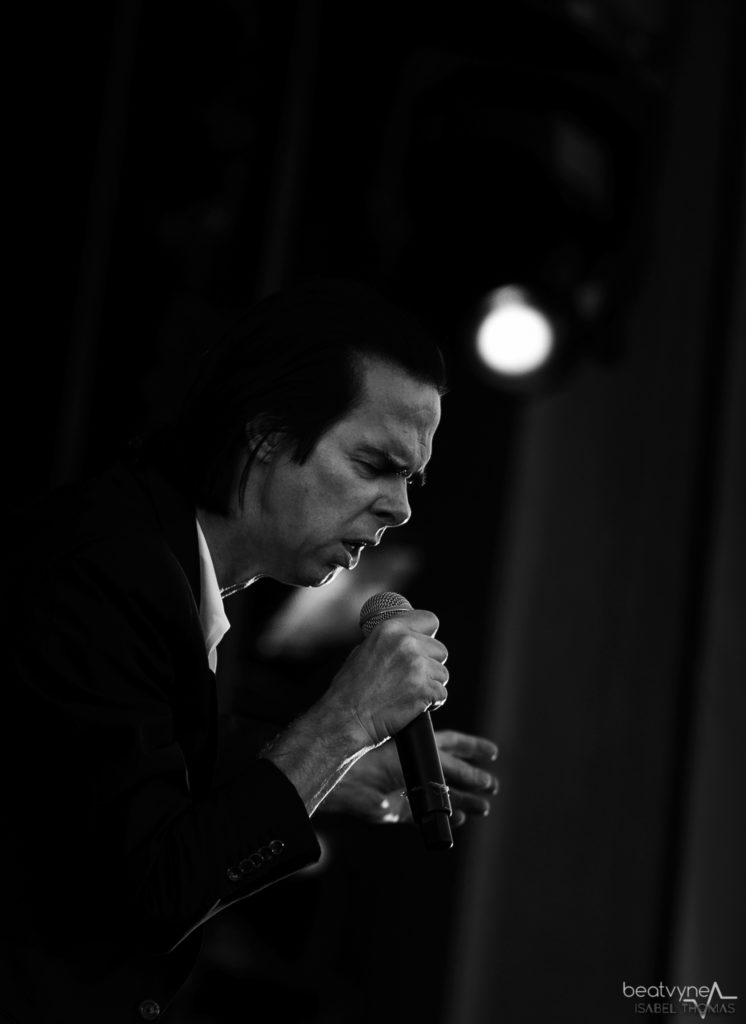 "There has been a connection happening with the audience through the recent live shows where we have all shown a kind of willingness of open up", Cave recently remarked, a connection we felt took place at the RHK last June 6th.
To develop an even deeper connection with his fans, Cave also went on a rather unique tour, called 'So, what do you want to know?'. A tour that literally invited the audience to directly ask the singer any question they wanted.
"I have always loved the Q&A format—not the formal onstage interviews that preceded them but the questions from the audience afterwards", Cave explained in a statement, "and I thought that a direct conversation with the audience might be valuable. The audience can ask me anything and I'll do my best to answer."
After the death of his 15 year old son Arthur, Cave has openly declared how performing has "literally been lifesaving", and the connection with his fans no doubt plays a significant role on the road to his healing.
We wish you well, Nick, and happy birthday!
beatvyne is a live music marketplace that connects fans and artists in alternative and unique music spaces. If you'd like to reimagine your music experience join us here.
Want more beatvyne stories?
Till next time,
The beatvyne crew