Artist Callout: Reasons to Apply
Now that the May fires have been lit, marking the beginning of Bealtaine (Celtic Summer), we're casting a light on some of the reasons why you should apply to perform at beatvyne's Music x Tech Experience. Our final deadline is July 31st, but the age-old adage 'the early bird catches the worm' is there for a reason, so get your application in quick in order to start planning your trip to #MxT2019.
If you're all set to apply, have a look at our Application Tips here.
Play in front of the world's top companies and innovators across the music, tech and multimedia industries. This is an opportunity to showcase your talent to the industry's elite – to the influencers, bookers, the decision makers and those that can have an impact on your career. Whether it's relevant feedback you're looking for to reach the next stage, or the chance to wow those that matter, #MxT2019 is the jam and where you need to be!
Connect Collaborate Explore
The audience at #MxT2019 is very diverse! With so many varied disciplines and industries, from music to marketing and film to gaming under one roof, the amount of creative energy is palpable. Whether it's technologists and artists working on the coolest and most innovative projects in Extended Reality or festival directors and brand partnership managers conjuring up the next awesome immersive experience, it is difference in thinking that creates great ideas and new opportunities. If you're not in, you can't win!
Access #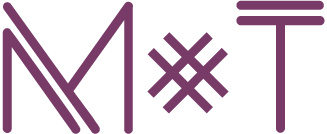 All showcasing artists receive an Artist Pass to the conference. With talks and keynotes from over 100 world class speakers, covering hot topics like Artificial Intelligence, Live Experiences, Extended Reality, Voice Control & Spatial Audio and more, this is an exciting opportunity to stay on top of current developments. Get face time with industry leaders, technologists, entrepreneurs, and creative professionals, access to the latest groundbreaking product and technology showcases as well as networking opportunities at intimate roundtable sessions, workshops, exhibits and stellar side events across the city. We recommend to plan ahead to make the most out of the conference programme and identify talks that allow you to bring your music or performance onto the next level.
Whether it's the Official Launch Party, the MxT stage or stellar side events across the city, beatvyne's Music x Tech Experience creates the perfect platform for you to showcase your talent. With a diverse audience ranging from film to marketing and gaming to design, #MxT2019 gets you in front of new audiences who are hungry for new music and experiences.  
Dublin: A Music and Tech Hub
Dublin is a city synonymous for music, technology and fun! The majority of the world's leading tech giants and most innovative startups are based here. Dublin is where most European tours start and some of the world's most famous artists originate. Music is in our DNA. We live it, breathe it and dream it. It's how we share our experiences. It's who we are! And with it we've created the most buzzing nightlife in the world. We call it the CRAIC and it makes for the perfect bedrock to nurture your newly made connections.
This is no ordinary conference. It's a festival of ideas, where the best of the best gather to create the future. By playing #MxT2019 you become part of it. Your involvement and association with this event highlights your unique vision. It tells the world that you have the edge, the unique flair that today's fans desire and the skills to attract the right people of the industry. It's the ideal environment to meet exceptional creative minds and be part of the conversation that is shaping the music industry of the future – a more collaborative and interdisciplinary vision that unlocks opportunity and potential.
Apply to play before the deadline of July 31st to be considered for beatvyne's Music x Tech Experience 2019. #MxT offers a great opportunity to raise your profile, offers valuable networking opportunities across all disciplines and invaluable insights onto how to bring your artist career to the next step.
If you have any further questions about playing MxT2019 you can also check out our FAQ's.
ATTEND beatvyne's Music x Tech Experience 2019
Join us for #MxT2019 and register now for the best available rates.
Follow us on
FB, twitter, instagram and Newsletter for the latest #MxT2019 coverage, announcements, application tips and updates.