· artist callout ·
tips on applying
beatvyne's Music x Tech Experience returns to Dublin this October with the world's top companies and innovators in the music, tech and multimedia industries discussing the future of entertainment. This is the perfect opportunity for artists from across the globe to get on stage and get heard by the world's biggest players to develop your artist career.
Like the sound of it? beatvyne selects the best artists that apply to play on stage and across stellar side events at #MxT2019.
We've put together some tips on how to amp up your application and what it is we're looking for with our Artist Callout. Depending on what stage you're at in your career, not all of these points will apply to you of course – but they are essential elements that would encourage us to accept an artist.
Ultimately, it's about high quality music! But in today's industry, the quality of the music needs to be matched with quality right across the board. While we'll be looking at your musicality and originality, songwriting and live performance, we also consider your creative collateral. In other words, we want to see great artwork and videos. Make sure to link us to any material you may have.
Music is made for live! It's where the magic happens. While we want to see how extensive your touring experience is and which venues you've played, it is equally as important to have a WOW factor to your live performance. Although a large volume of shows under your belt is a plus in terms of your #MxT2019 application, it's not a must-have and we will be looking out for a captivating presence. If you have it, flaunt it!
Strong Brand AND Professionalism 
Each day we come across a multitude of incredibly talented artists. So what can separate great from great? Personality and professional attitude! Here we have our eyes peeled for brand aesthetics, the professionalism of your website and the level of your marketing. An entrepreneurial mindset is an important asset in today's D.I.Y. music industry and we're keen to see how you apply for your career development. Don't forget to mention any interesting artist or brand collaborations.
Innovative Use of Technology 
#MxT2019 is about music, tech and multimedia. While it isn't a prerequisite to be selected, we would like to see how you leverage technology for your music production, songwriting, creative collateral and in your live performance. When used cleverly, technology can turn an ordinary campaign into an extraordinary experience. So our antennae are tuned to pick up innovative use of tech that broadcasts your creative spark of ingenuity and original thinking.
It's all about the fans! While the number of streams across popular platforms like Spotify, YouTube and Soundcloud as well as the number of social followers are all important metrics, we also pay attention to the level of engagement. How you interact with your fans is of paramount significance. In what unique and exciting ways are you involving them and what is their reaction to you?  
Since the democratisation of music kickstarted every second kid on the block to pick up a guitar and get his/her hands on a 4-track recorder, it's become harder to get noticed. But sometimes to attract attention doesn't mean shouting louder than everyone else. We want to see innovation in thinking here. How are you standing out? What clever campaigns and events have caught the eye of the media? We're looking for the impact you've generated, whether it's from the music you're creating or that extra something that makes people listen up.
Again, this isn't the make or break when it comes to getting selected to play #MxT2019, but we will have one eye on the team behind you. This point focuses on the support mechanisms you've built up around you. While D.I.Y. is a buzzword bandied about like a football, you can't do it all alone. One should never underestimate the importance of a crew. After all, it takes a village, as they say! So, whether it's a manager you have, a booking agent or a publicist, tell us who you have on board.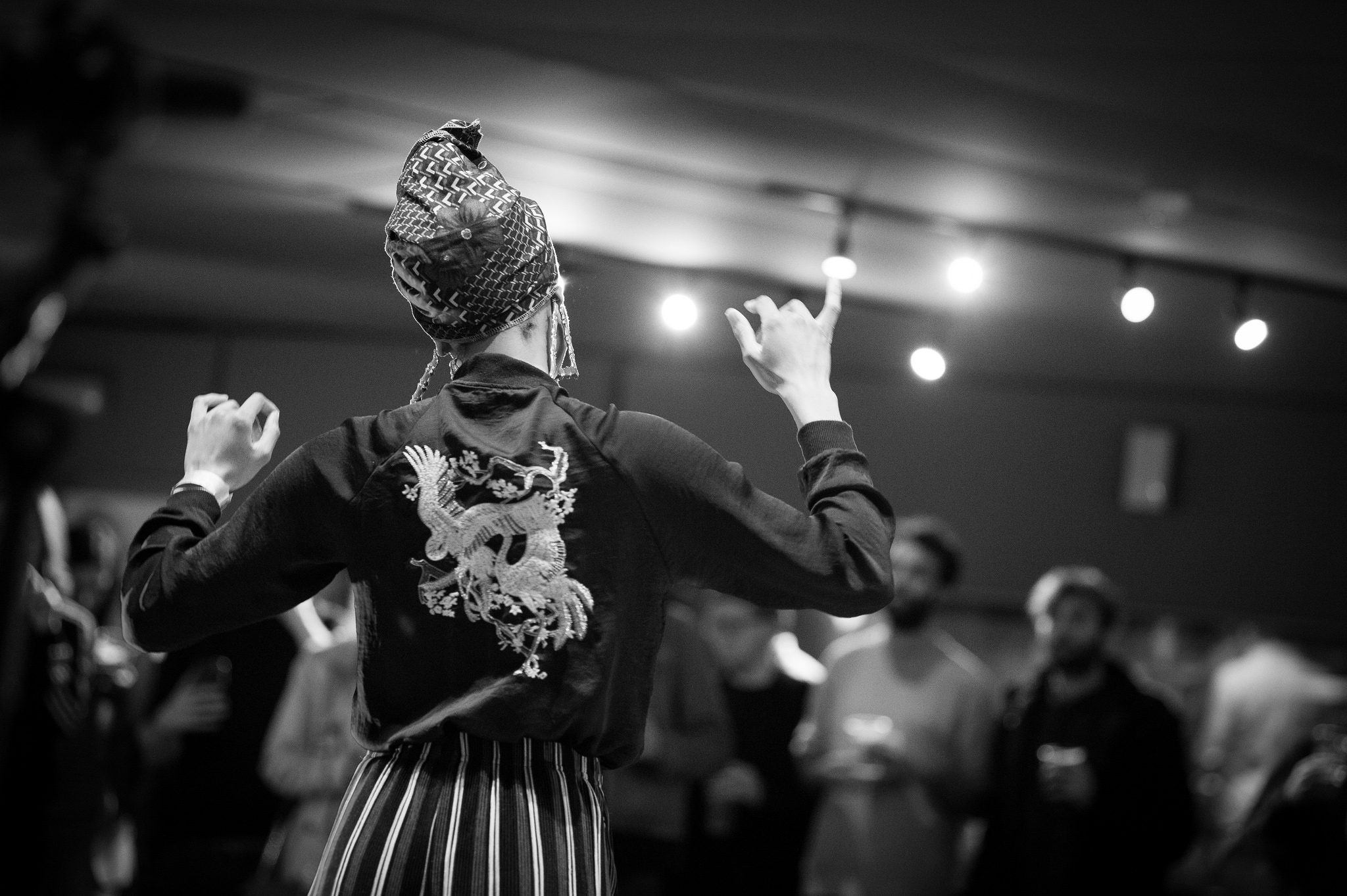 We hope this advice gives you a good idea about our selection criteria. Again, these points are not must-haves, but rather a "good to have" and depend on the progress of your artist career. Ultimately we choose great music of ambitious and passionate artists. In order to make the most out of your involvement at beatvyne's Music x Tech Experience we want to see that you can turn this opportunity into an accelerator for your career, extend your network, develop your skills and find new distribution channels for your music with an open mind.
Apply to play before the deadline of July 31st to be considered for beatvyne's Music x Tech Experience 2019. #MxT offers a great opportunity to raise your profile, offers valuable networking opportunities across all disciplines and invaluable insights onto how to bring your artist career to the next step.
If you have any further questions about playing MxT2019 you can also check out our FAQ's.
ATTEND #MxT2019
Join us for #MxT2019 and register now for the best available rates.
Follow us on
Facebook, Twitter and Instagram and subscribe to our newsletter below for the latest #MxT2019 coverage, announcements, application tips and updates.